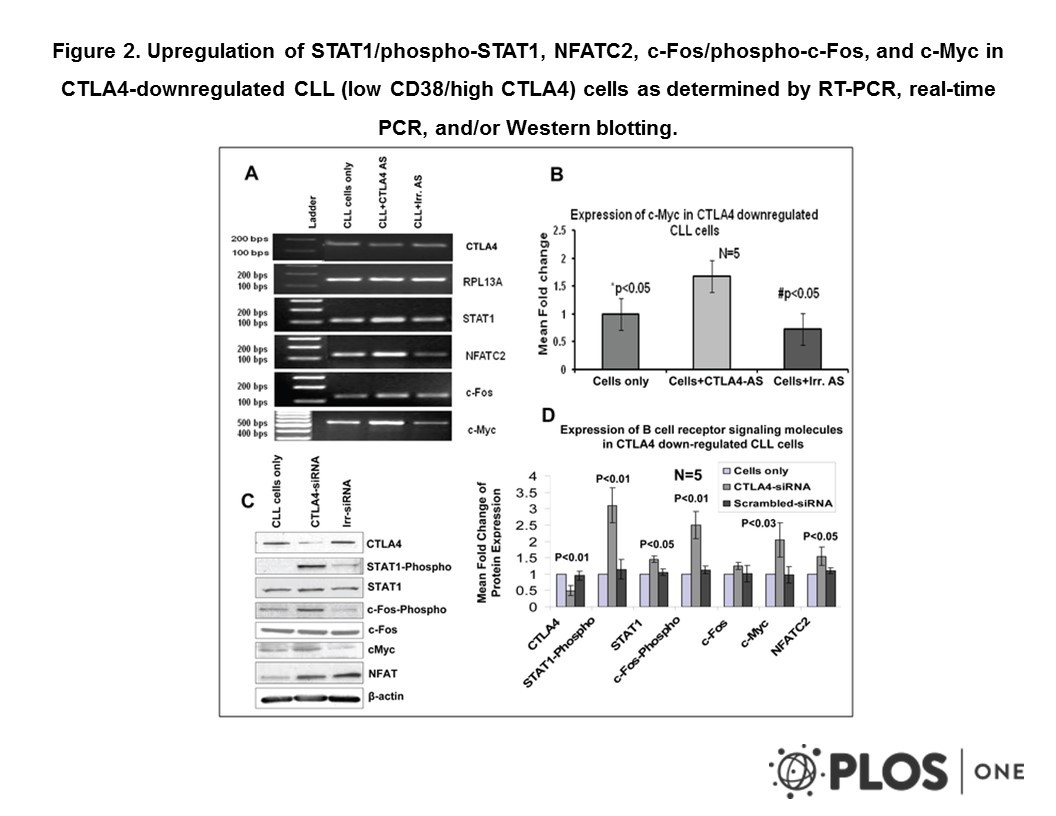 Contributor Information
Name

Gerard Evan

Institute

Cancer Research UK, London Research Institute: Lincoln's Inn Fields
Tool Details
Tool name:

Anti-cMyc [9E11]

Clone:

[9E11]

Tool type:

Antibodies

Tool sub-type:

Primary antibody

Class:

Monoclonal

Conjugate:

Unconjugated

Reactivity:

Human

Host:

Mouse

Cancer type:

Cervix; Colorectal; Breast; Lung; Stomach; Broadly Applicable

Application:

ChIP ; FACS ; IHC ; IP ; WB

Strain:

Balb/c

Description:

The c-Myc and N-Myc oncogenes are members of the Myc family of transcription factors that regulate cell proliferation and apoptosis. c-Myc is expressed in proliferating tissues and increased c-Myc expression is found in many cancers. N-Myc is amplified in a proportion of neuroblastoma patients.

Immunogen:

Residues 408-420. AEEQKLISEEDL.

Isotype:

IgG2a

Research area:

Cancer; Cell Cycle; Epigenetics & Nuclear Signalling; Stem Cell Biology

Myeloma used:

Sp2/0-Ag14



For Research Use Only
Target Details
Target:

cMyc

Target background:

The c-Myc and N-Myc oncogenes are members of the Myc family of transcription factors that regulate cell proliferation and apoptosis. c-Myc is expressed in proliferating tissues and increased c-Myc expression is found in many cancers. N-Myc is amplified in a proportion of neuroblastoma patients.
Application Details
Application:

ChIP ; FACS ; IHC ; IP ; WB
Handling
Format:

Liquid

Concentration:

1 mg/ml

Storage buffer:

PBS with 0.02% azide

Storage conditions:

-15°C to -25°C

Shipping conditions:

Shipping at 4°C
References
•

Mittal et al. 2013. PLoS One. 8(8):e70352. PMID: 23936412.

•

Role of CTLA4 in the proliferation and survival of chronic lymphocytic leukemia.

•

Mirzaei et al. 2013. Proc Natl Acad Sci U S A. 110(9):3645-50. PMID: 23388641.

•

Systematic measurement of transcription factor-DNA interactions by targeted mass spectrometry identifies candidate gene regulatory proteins.

•

Keyhanfar et al. 2007. Biochem J. 401(1):269-77. PMID: 16981855.

•

Precise mapping of an IGF-I-binding site on the IGF-1R.

•

Halme et al. 2004. Cell. 116(3):405-15. PMID: 15016375.

•

Genetic and epigenetic regulation of the FLO gene family generates cell-surface variation in yeast.

•

Kari et al. 1986. J Virol. 60(2):345-52. PMID: 3021969.

•

Characterization of monoclonal antibodies reactive to several biochemically distinct human cytomegalovirus glycoprotein complexes.