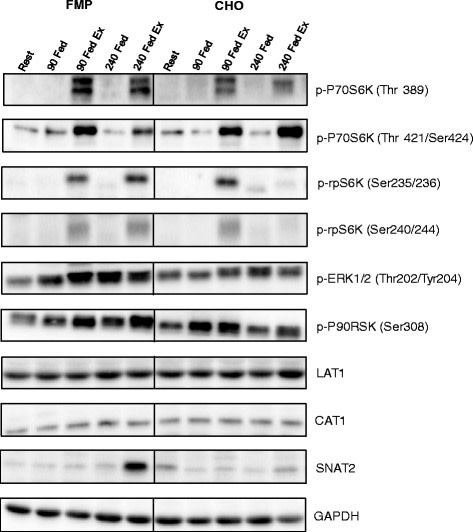 Contributor Information
Name

Julian Gannon

Institute

Cancer Research UK, London Research Institute: Clare Hall Laboratories
Tool Details
Tool name:

Anti-CAT [CAT-1]

Clone:

CAT-1

Tool type:

Antibodies

Tool sub-type:

Primary antibody

Class:

Monoclonal

Conjugate:

Unconjugated

Host:

Mouse

Molecular weight of the target:

26000 kDa

Application:

WB ; IHC ; IF ; WB

Description:

Bacterial chloramphenicol acetyl transferase (CAT) is an enzyme that catalyzes the inactivation of the antibiotic, chloramphenicol, by acetylation and subsequently confers bacterial resistance to the antibiotic. CAT, being a stable prokaryotic enzyme, is often used as a reporter gene in transfection assays developed for eukaryotic promoters. Quantification of reporter gene expressions, such as that of CAT, can be correlated to the transcriptional functions of the target sequence. Thus, antibodies directed against CAT can be used for the study of gene sequences that are fused to the CAT reporter gene.

Immunogen:

Full length Chloramphenicol acetyl transferase

Isotype:

IgG1

Research area:

Cell Type or Organelle Marker; Gene Expression

Myeloma used:

Sp2/0-Ag14



For Research Use Only
Target Details
Target:

Chloramphenicol acetyl transferase (CAT)

Target molecular weight:

26000 kDa

Target background:

Bacterial chloramphenicol acetyl transferase (CAT) is an enzyme that catalyzes the inactivation of the antibiotic, chloramphenicol, by acetylation and subsequently confers bacterial resistance to the antibiotic. CAT, being a stable prokaryotic enzyme, is often used as a reporter gene in transfection assays developed for eukaryotic promoters. Quantification of reporter gene expressions, such as that of CAT, can be correlated to the transcriptional functions of the target sequence. Thus, antibodies directed against CAT can be used for the study of gene sequences that are fused to the CAT reporter gene.
Application Details
Application:

WB ; IHC ; IF ; WB
Handling
Format:

Liquid

Concentration:

1 mg/ml

Storage buffer:

PBS with 0.02% azide

Storage conditions:

-15°C to -25°C

Shipping conditions:

Shipping at 4°C
Related Tools
References
•

Augusto et al. 2019. PLoS Pathog. 15(6):e1007746. PMID: 31194856.

•

Persson et al. 2017. Am J Physiol Renal Physiol. 312(2):F278-F283. PMID: 27927650.

•

Mitchell et al. 2017. J Int Soc Sports Nutr. 14:17. PMID: 28603468.

•

Sheen et al. 2016. Front Cell Neurosci. 10:167. PMID: 27445694.

•

Kishikawa et al. 2015. Oncotarget. 6(10):8339-52. PMID: 25826076.

•

Wang et al. 2014. Biol Reprod. 91(3):59. PMID: 25061098.

•

Wang et al. 2014. Biol Reprod. 90(4):84. PMID: 24648395.

•

Battisti et al. 2012. Am J Respir Cell Mol Biol. 46(4):498-506. PMID: 22074703.

•

Barilli et al. 2011. J Leukoc Biol. 90(2):293-303. PMID: 21586674.

•

Kuang et al. 2007. Am J Physiol Lung Cell Mol Physiol. 292(4):L944-52. PMID: 17209135.

•

Activation of elastin transcription by transforming growth factor-beta in human lung fibroblasts.