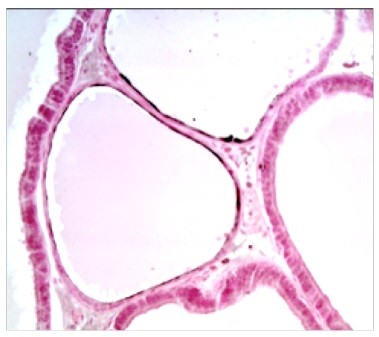 Contributor Information
Name

Bernhard B. Singer

Institute

LeukoCom
Tool Details
Tool name:

Anti-CEACAM1 (CD66a) [11-1H]

Alternate names:

CD66, BGP 1, BGP, CD66a, Carcinoembryonic Antigen Related Cell Adhesion Molecule 1; CD66a Antigen; BGP1; BGP; Biliary Glycoprotein 1; Antigen CD66

Clone:

[11-1H]

Tool type:

Antibodies

Tool sub-type:

Primary antibody

Class:

Monoclonal

Conjugate:

Unconjugated

Reactivity:

Rat

Host:

Mouse

Application:

ELISA ; FACS ; IHC ; IF ; IP ; WB

Strain:

Balb/c

Description:

Carcinoembryonic antigen related cell adhesion molecules (CEACAM) (CD66a) belong to the immunoglobulin superfamily. They are highly glycosylated proteins with the typical N-terminal variable Ig-like domain followed by 0-6 constant Ig-like domains. A hydrophobic transmembrane domain with a cytoplasmic tail anchors CEACAM1 to the cell membrane. CEACAM1 is known as an epithelial tumour suppressor and an angiogenic growth factor.

Immunogen:

Recombinant soluble rat CEACAM1-Fc produced in HEK293 cells

Isotype:

IgG1 kappa

Research area:

Adhesion ; Cancer ; Cell Type or Organelle Marker

Myeloma used:

NS1/0



For Research Use Only
Target Details
Target:

CEACAM1

Target background:

Carcinoembryonic antigen related cell adhesion molecules (CEACAM) (CD66a) belong to the immunoglobulin superfamily. They are highly glycosylated proteins with the typical N-terminal variable Ig-like domain followed by 0-6 constant Ig-like domains. A hydrophobic transmembrane domain with a cytoplasmic tail anchors CEACAM1 to the cell membrane. CEACAM1 is known as an epithelial tumour suppressor and an angiogenic growth factor.
Application Details
Application:

ELISA ; FACS ; IHC ; IF ; IP ; WB
Handling
Format:

Liquid

Concentration:

1 mg/ml

Storage buffer:

PBS with 0.02% azide

Storage conditions:

-15°C to -25°C

Shipping conditions:

Shipping at 4°C
Related Tools
References
•

Singer et al. 2005. Eur J Immunol. 35(6):1949-59. PMID: 15909305.

•

CEACAM1 (CD66a) mediates delay of spontaneous and Fas ligand-induced apoptosis in granulocytes.

•

Singer et al. 2000. Cancer Res. 60(5):1236-44. PMID: 10728682.

•

The tumor growth-inhibiting cell adhesion molecule CEACAM1 (C-CAM) is differently expressed in proliferating and quiescent epithelial cells and regulates cell proliferation.