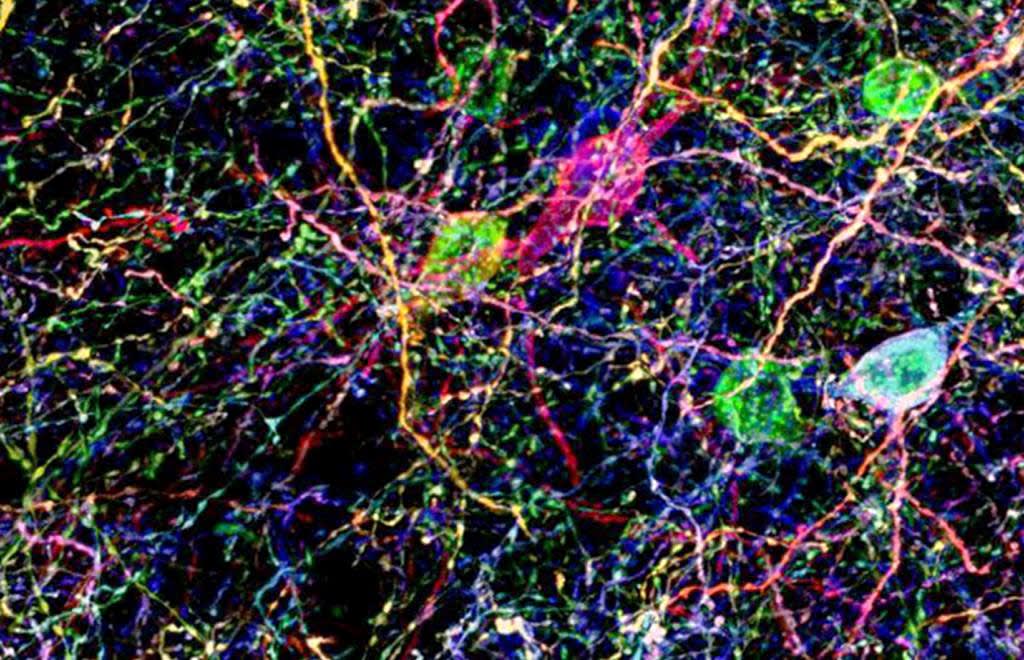 Contributor Information
Name

Dawen Cai

Institute

University of Michigan, USA

Primary citation

Cai et al. 2013. Nat Methods. 10(6):540-547. PMID: 23817127.
Tool Details
Tool name:

Anti-TagRFP (Chicken) "Brainbow" pAb

Alternate names:

Anti-TagRFP (Chicken)

Tool type:

Antibodies

Tool sub-type:

Primary antibody

Class:

Polyclonal

Host:

Chicken

Application:

IF ; IP ; WB

Description:

The TagRFP polycloncal antibody is one of the Brainbow collection. The antibody host species is a Chicken. TagRFP is a red fluorescent protein generated from Entacmaea quadricolor.

The brainbow collection has been used in a multicolour labelling strategy for the fluorescent imaging of neuronal circuits and individual neurons in mice, drosophila and zebrafish and non-neuronal cells in mice. The Brainbow toolkit allows scientists to image highly complex tissue structures by relying on a stochastic method for making different expression ratio combinations of fluorescent proteins so that structures in proximity can be resolved.

Research area:

Neurobiology

Additional notes:

To minimise background, the sample section thickness should be less than the working distance of the objective, generally <100 μm for high numerical aperture lenses.



For Research Use Only
Target Details
Target:

TagRFP

Target background:

The TagRFP is a fluorescent proteins originated from sea anemone (Entacmaea quadricolor)
Application Details
Application:

IF ; IP ; WB
Handling
Format:

Liquid

Concentration:

0.9-1.1 mg/ml

Storage buffer:

Serum with 0.02% sodium azide

Storage conditions:

-80° C

Shipping conditions:

Shipping at 4° C
References
•

Roossien et al. 2019. Bioinformatics. 35(18):3544-3546. PMID: 30715234.

•

Chen et al. 2018. Mol Psychiatry. 23(7):1614-1625. PMID: 28761082.

•

Takesian et al. 2018. Nat Neurosci. 21(2):218-227. PMID: 29358666.

•

Roossien et al. 2017. Methods Mol Biol. 1642:211-228. PMID: 28815503.

•

Manent et al. 2017. Oncogene. 36(40):5576-5592. PMID: 28581519.

•

Chang et al. 2017. Nat Methods. 14(6):593-599. PMID: 28417997.

•

Zanca et al. 2017. Genes Dev. 31(12):1212-1227. PMID: 28724615.

•

Tillberg et al. 2016. Nat Biotechnol. 34(9):987-992. PMID: 27376584.

•

Cai et al. 2013. Nat Methods. 10(6):540-547. PMID: 23817127.