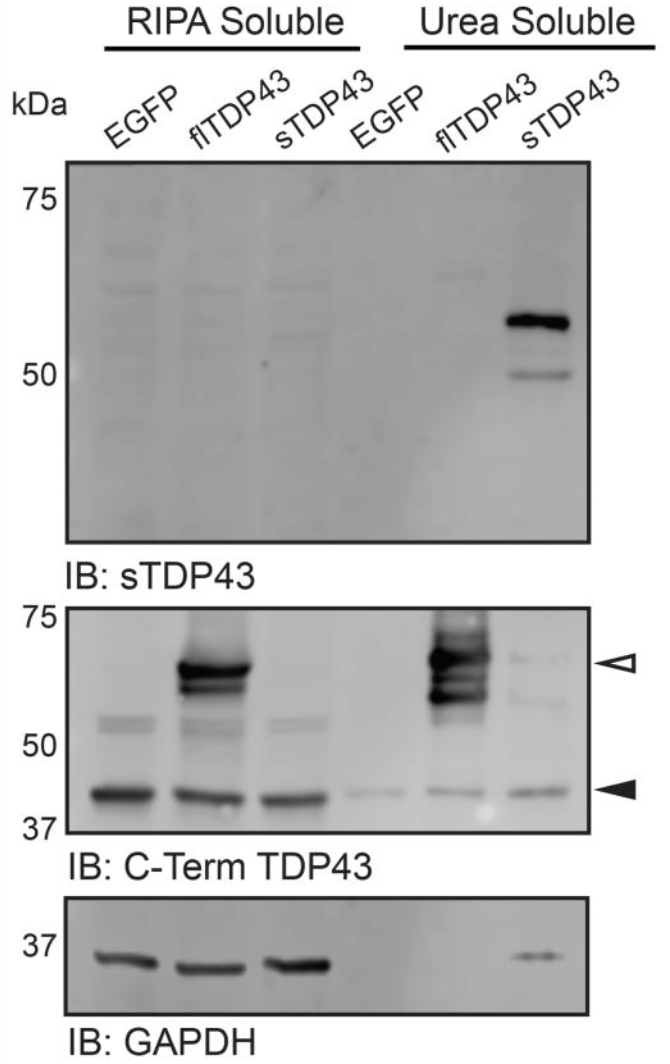 Contributor Information
Name

Sami Barmada

Institute

University of Michigan
Tool Details
Tool name:

Anti-sTDP43

Tool type:

Antibodies

Tool sub-type:

Primary Antibody

Class:

Polyclonal

Conjugate:

Unconjugated

Host:

Rabbit

Application:

IHC ; WB

Description:

This polyclonal antibody recognizes the shortened isoform of the TDP43 protein that is involved in amyotrophic lateral sclerosis (ALS) and frontotemporal dementia.

Immunogen:

EGFP fused to the 18-amino acid C-terminus of sTDP43

Immunogen UniProt ID:

TADBP_HUMAN

Research area:

Neurobiology



For Research Use Only
Target Details
Target:

Shortened TAR DNA-binding protein of 43 kDa (sTDP43)

Target background:

This polyclonal antibody recognizes the shortened isoform of the TDP43 protein that is involved in amyotrophic lateral sclerosis (ALS) and frontotemporal dementia.
Handling
Format:

Liquid

Shipping conditions:

Shipping at 4°C
Related Tools
References
•

Weskamp et al. 2020. J Clin Invest. 130(3):1139-1155. PMID: 31714900.