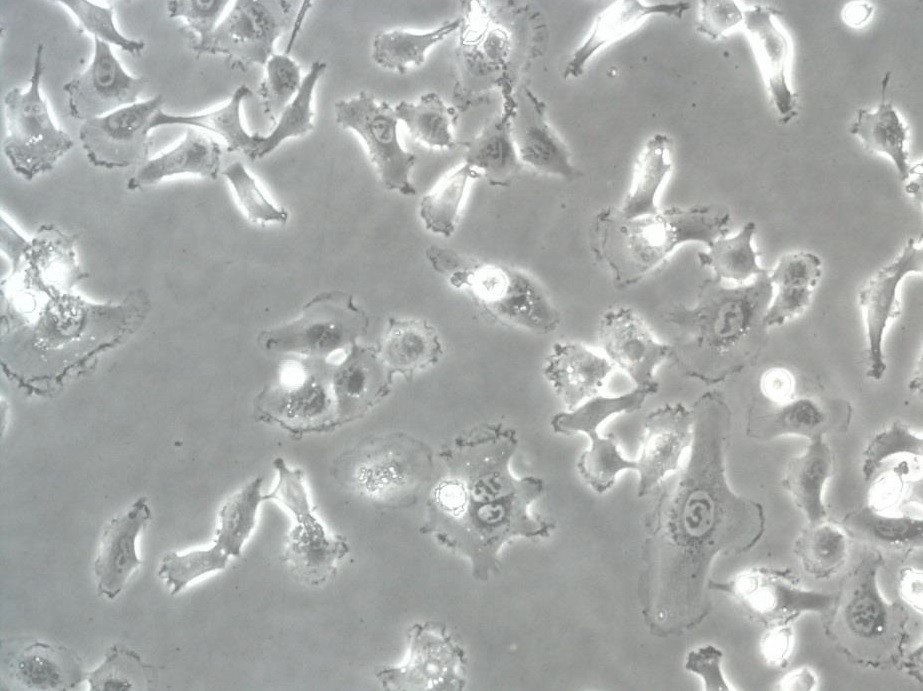 Contributor Information
Name

Mary Collins

Institute

The Institute of Cancer Research
Tool Details
Tool name:

FLYRD18 Cell Line

Tool type:

Cell Lines

Tool sub-type:

Continuous

Parental cell line:

HT 1080

Organism:

Human

Cancer type:

Sarcoma

Disease:

Cancer

Growth properties:

Recombinant retroviral production

Model:

Packaging

Conditional:

Yes

Description:

The FLYRD18 Packaging cell line enables production of high-titer, human complement-resistant recombinant retroviruses, with significantly reduced probability of replication-competent retrovirus generation. HT1080-based packaging cell line enabling production of recombinant retroviral vectors with Moloney murine leukemia virus cores and cat endogenous virus RD114 virus envelopes. The vectors demonstrate high resistance to the inhibitory effects of human serum/complement, increasing penetration of the vector, and making the system ideal for in vivo gene transfer.

Research area:

Genetics

Production details:

Human; for details of production of FLYRD18 cell line see Cosset et al. 1995. Journal of Virology. 69:7430-36. PMID: 7494248

Cellosaurus ID:

CVCL_8871



For Research Use Only
Handling
Format:

Frozen

Growth medium:

For recommended growth and recombinant retrovirus production conditions see Cosset F et al, Journal of Virology, 1995, v69 pp7430-7436 & Takeuchi Y et al, Journal of Virology, 1994, v68 pp8001-8007

Shipping conditions:

Dry ice
References
•

Production of retroviral vectors for gene therapy with the human packaging cell line FLYRD18.

•

Cosset et al. 1995. J Virol. 69(12):7430-6. PMID: 7494248.

•

High-titer packaging cells producing recombinant retroviruses resistant to human serum.

•

Takeuchi et al. 1994. J Virol. 68(12):8001-7. PMID: 7966590.

•

Type C retrovirus inactivation by human complement is determined by both the viral genome and the producer cell.