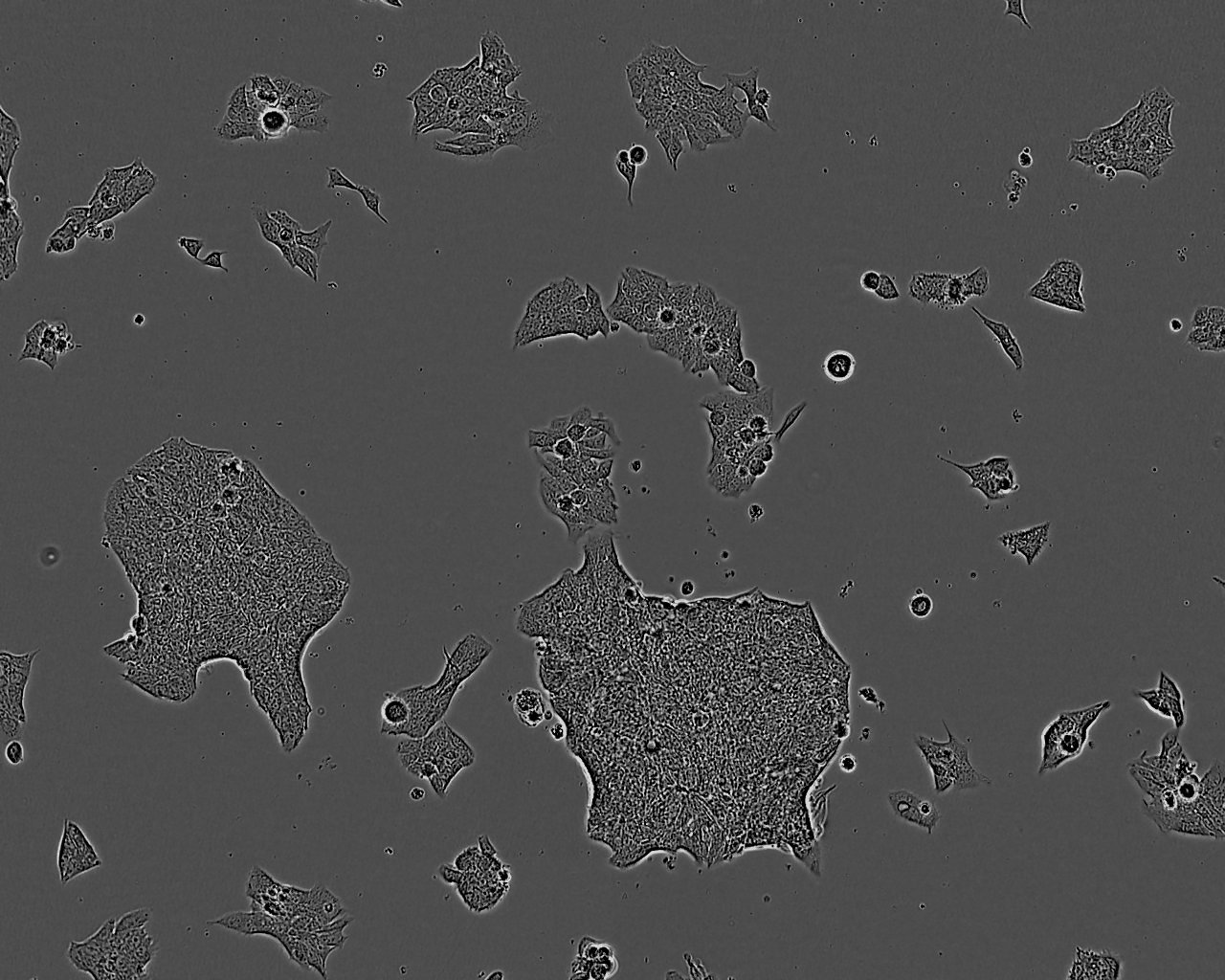 Contributor Information
Name

Walter Bodmer

Institute

University of Oxford
Tool Details
Tool name:

SW1222 Cell Line

Tool type:

Cell Lines

Organism:

Human

Tissue:

Colon

Cancer type:

Human colorectal adenocarcinoma

Disease:

Cancer

Growth properties:

Growth mode: adherent

Conditional:

Yes

Description:

The SW1222 cell line was established from a patient with a moderately well differentiated adenocarcinoma of the colon classified as Dukes' stage C. SW1222 cells produce tumours in female athymic nu/nu nude mice.

Research area:

Cancer; Drug Discovery & Development

Cellosaurus ID:

CVCL_3886

Additional notes:

STR-PCR Data: Amelogenin: X,Y CSF1PO: 11 D13S317: 9,13 D16S539: 9,10 D5S818: 9 D7S820: 10,12 THO1: 7 TPOX: 10 vWA: 18



For Research Use Only
Application Details
Application notes:

STR-PCR Data: Amelogenin: X,Y CSF1PO: 11 D13S317: 9,13 D16S539: 9,10 D5S818: 9 D7S820: 10,12 THO1: 7 TPOX: 10 vWA: 18
Handling
Format:

Frozen

Growth medium:

Iscove's Modified Dulbecco's Medium, + 10% Foetal Bovine Serum (FBS) + 2 mM Glutamine

Shipping conditions:

Dry ice
References
•

Bacac et al. 2016. Clin Cancer Res. 22(13):3286-97. PMID: 26861458.

•

Hsia et al. 2016. Proc Natl Acad Sci U S A. :. PMID: 27036009.

•

Myofibroblasts are distinguished from activated skin fibroblasts by the expression of AOC3 and other associated markers.

•

A Novel Carcinoembryonic Antigen T-Cell Bispecific Antibody (CEA TCB) for the Treatment of Solid Tumors.

•

Browning et al. 1993. J Immunother Emphasis Tumor Immunol. 14(3):163-8. PMID: 8297898.

•

Loss of human leukocyte antigen expression on colorectal tumor cell lines: implications for anti-tumor immunity and immunotherapy.

•

Richman et al. 1988. J Pathol. 156(3):197-211. PMID: 3204451.

•

Control of differentiation in human colorectal carcinoma cell lines: epithelial-mesenchymal interactions.